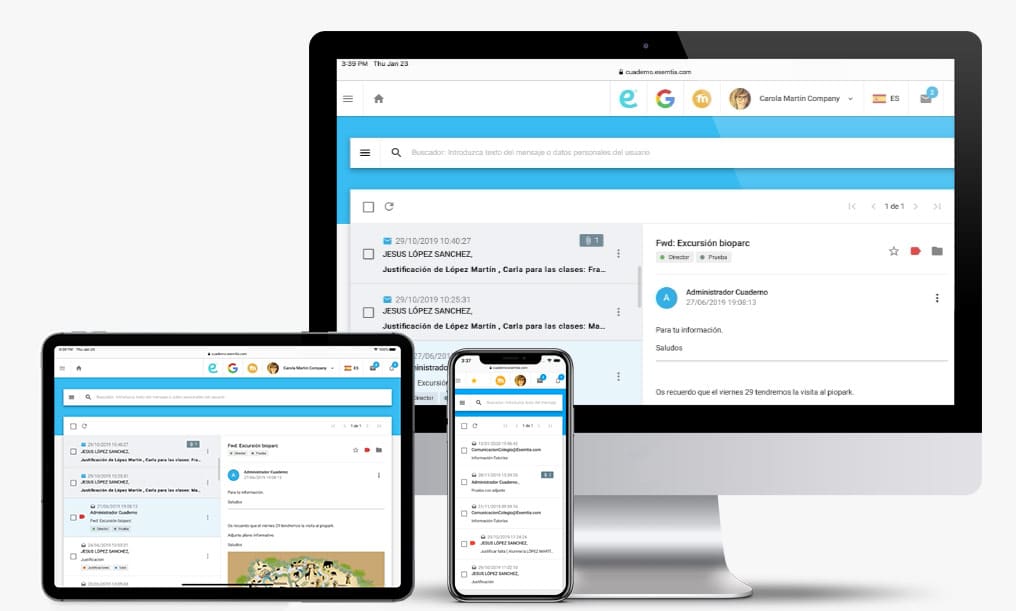 Esemtia is a market leader in school management platforms with over fifteen years of experience offering advanced technology solutions to hundreds of schools across the world.
Since its creation, Esemtia has maintained an accelerated pace of growth, both in the number of customers and in its business lines. It is present in educational centres on three continents, with special establishment in Latin America, Europe and Africa. Currently, Esemtia offers the solution "school", a platform for multi-stage schools; "enfant", a platform for children's centres; and "FP", a specific platform for the management of vocational training centres.
We are present in Europe and Latin America, with offices in Barcelona, Valencia, Madrid, Mexico City and Quito.